Story originally appeared on www.hiltongrandvacations.com.
Timeshare Adventures Travel Tips
Consider a stay in Scottsdale, Arizona, whether you're planning a Grand Canyon road trip or looking for a vacation with Southwestern charm. This desert city is full of unique attractions, adventures and eats that make any vacation unforgettable.
Take your next trip from good to great, and check out some of the best things to do in Scottsdale, according to other travelers on Tripadvisor.
The Best Attractions in Scottsdale
This desert city is known for its attractions, from spa resorts to golf courses to cultural sites.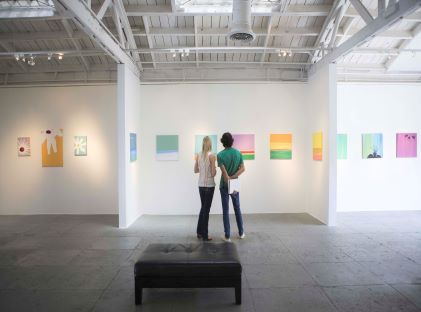 Best Museum
Western Spirit: Scottsdale's Museum of the West
Scottsdale is nicknamed "The West's Most Western Town," so experience the American West in style at Western Spirit: Scottsdale's Museum of the West. This museum celebrates the art and history of the West with numerous exhibits, including an outdoor sculpture courtyard. Learn about the indigenous people in the region, see artifacts from the Wild West and take a tour to hear stories of those who lived and created in the American West.
Best Art Gallery
Wonderspaces
Immerse yourself in art at Wonderspaces. This 16,000-square-foot gallery features artists from around the world in interactive exhibits. The exhibits rotate every few months, so you'll want to return often to experience the current lineup. Adults can also sip signature cocktails while savoring the art.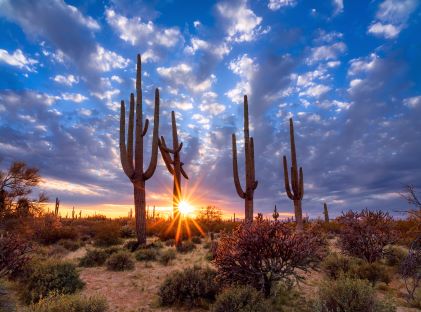 Best Art Experience
Cosanti
Cosanti is an art gallery, architectural experiment and historic site originally designed by famed architect Paolo Soleri. Visitors can tour the unique concrete structures and watch artisans work in the bronze foundry. Cosanti's Windbell Gallery produces hand-crafted brass bells based on Soleri's design. Then take home a piece of Cosanti and purchase an original bronze windbell for a souvenir from Scottsdale's inspirational art scene.
Best Attraction for Architect Aficionados
Taliesin West
Taliesin West was the winter home and desert laboratory of famous architect Frank Lloyd Wright. Tour the property — either self-guided or with an expert guide— and learn about Wright's work and legacy. You can even attend events like Sunsets and Sips, a happy hour held at the property.
The Best Outdoor Adventures in Scottsdale
Scottsdale, as part of the "Valley of the Sun," enjoys over 330 sunny days each year. This means it's a perfect destination for thrill-seekers and nature-lovers to enjoy the outdoors.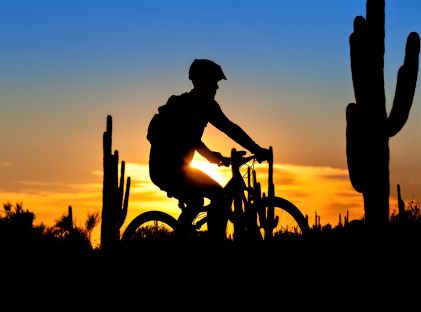 Best Multi-Use Trails
McDowell Sonoran Preserve
The best hikes in Scottsdale are located at the McDowell Sonoran Preserve. There are plenty of trails for hikers, bikers and horse riders to explore the wonders of the Sonoran Desert. For a more educational experience, the Sonoran Education Center offers a variety of programs — from guided hikes to interactive trailhead presentations — to help everyone understand the importance of conservation.
Best Experience for Adrenaline-Junkies
Sonoran Desert Guided ATV Adventure
If you prefer off-roading, take a guided ATV tour of the Sonoran Desert with Stellar Adventures. After a brief lesson, you'll ride through the best desert trails with an experienced adventure guide. It's a unique way to experience the Arizona landscape at your preferred speed. If you ride at sunset, prepare to capture a beautiful photo opportunity.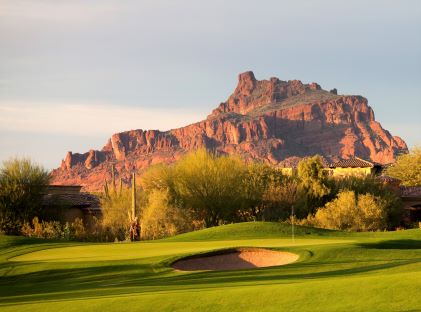 Best Golf Course
Troon North Golf Club
Putt with a view of Pinnacle Peak at Troon North Golf Club. Pick from two 18-hole courses, Monument and Pinnacle, from a first-class golf experience that feels like an oasis.
Best Western Adventure
MacDonald's Ranch
Tour the desert by horseback for an authentic Wild West experience at MacDonald's Ranch. Beat the heat with a moonlight ride, which starts after sundown. Kids of all ages will enjoy meeting miniature ponies and peacocks at the petting zoo or playing yard games, such as horseshoes.
The Best Eateries in Scottsdale
Scottsdale is an up-and-coming foodie destination, which means there are many great options for every meal. Here is a roundup of the top places to eat in Scottsdale, depending on what you're craving.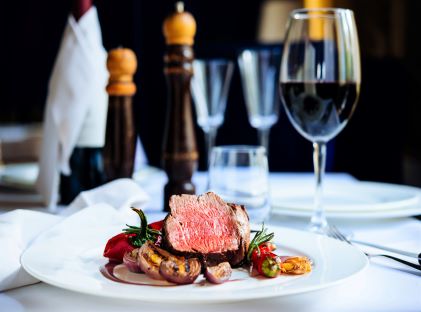 Best Restaurant
Cafe Monarch
Cafe Monarch offers an unforgettable fine dining experience and has won many awards, including Tripadvisor Travelers' Choice Award. This restaurant offers sumptuous food and world-class service. Cafe Monarch ensures each server is trained in the prestigious Court of Master Sommeliers program so that they can recommend the perfect wine for each meal. Be sure to plan ahead and wear formal clothes or business attire.
Best Mexican Food
La Hacienda
Scottsdale is home to plenty of south-of-the-border flavors, but La Hacienda at the Fairmont Scottsdale Princess is the best of the best. The chefs at La Hacienda provide modern takes on classic Mexican cuisine for a truly mouthwatering experience. Highlights include table-made foods like guacamole and café flameante (flaming coffee), prepared with a fiery flourish.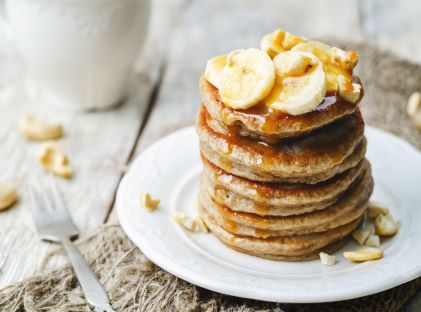 Best Breakfast Spot
Butterfield's Pancake House
Start your morning off with Butterfield's Pancake House, the best brunch in Scottsdale. Whether you need a hearty breakfast before a day of outdoor adventuring or want a place for lunch, Butterfield's has something everyone will love. Enjoy fluffy pancakes, vegan-friendly options and other American fare paired with excellent service.
Best Dessert
Sugar Bowl Ice Cream Parlor
Take a trip back in time at the Sugar Bowl Ice Cream Parlor, open since 1958. This bubble gum pink restaurant offers classic American food, but the desserts are the real treat. Beat the heat with their sundaes, floats and more, and enjoy the diner decor.
The Best Family-Friendly Things To Do in Scottsdale
There's something for everyone in Scottsdale, no matter your age. Bring together the whole family for a multigenerational getaway that everyone will love.
Best Indoor Experience
Butterfly Wonderland
Escape the desert and enjoy Butterfly Wonderland for a rainforest escape. Up to 70 different species of butterflies fly freely around the conservatory, captivating visitors. Watch butterflies emerge from live chrysalis, sample edible insects and enjoy other educational exhibits.
Best ­­Outdoor Park
McCormick-Stillman Railroad Park
All aboard to the McCormick-Stillman Railroad Park. Ride a reproduction of a Colorado narrow gauge railroad around the 30-acre park, or enjoy the Scottsdale Charros Carousel, an antique carousel from 1950. The railroad park also features a model railroad and museum, plus plenty of playgrounds, perfect for picnics.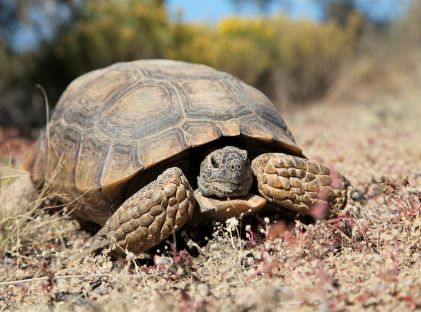 Best Educational Experience
Southwest Wildlife Conservation Center
Take a guided tour of the Southwest Wildlife Conservation Center, a nonprofit dedicated to rescuing and rehabilitating wild animals. Learn about the native wildlife of Arizona, such as black bears and foxes. Because SWCC is a private organization, book an appointment in advance to learn about these species and how to co-exist with them safely.
Best Aquarium
OdySea Aquarium
OdySea Aquarium combines education with entertainment and is Arizona's largest and top-rated aquarium. Prepare to be awed by the viewing tanks, touch pools and other interactive exhibits to engage every family member. If your travel party feels brave, try out a SeaTREK ® and take a walk inside a tank where you can see fish and stingrays up close and personal.
The Best Things To Do for Couples in Scottsdale
Surprise your partner with a romantic getaway in Scottsdale with a couples getaway, and add these charming things to do with your significant other.
Best Spot for Sunset Views
Tom's Thumb Trailhead
While many hikers use Tom's Thumb Trailhead as their gateway to adventure, check out this trail for panoramic city views. The hike is a moderate, four-mile out-and-back trail with some steep portions. Tom's Thumb is an incredible place to watch the sunset, with beautiful rock formations and plenty of open sky for you and your partner to enjoy.
Best Food Tour
Old Town Scottsdale Food Tour
Can't pick just one restaurant to treat your sweetheart to? Then try Arizona's original food tour, A Taste of Old Town Scottsdale. Let a local foodie guide you around Scottsdale's food scene and feature tailored tastings at each restaurant. Depending on your preferences, you can also customize the experience for lunch, dinner, happy hour, or wine tours.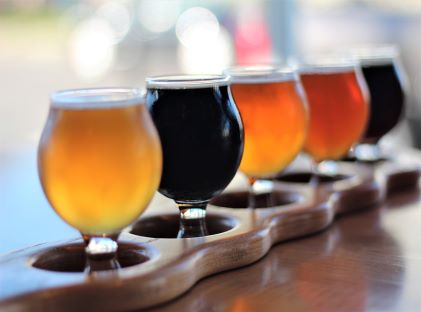 Best Brewery
Goldwater Brewing Co.
If you prefer beer hops to wine grapes, Goldwater Brewing Co. is a family-owned and –operated brewery. The open-air taproom has a relaxed atmosphere, so you can kick back and enjoy. Tourists and locals recommend the Hop Chowda, a hazy IPA, or try a beer flight to sample an array of brews.
Best Winery
LDV Winery
Move over, Napa Valley. Did you know Arizona is an emerging wine region? Oenophiles have plenty of vineyards to visit in Arizona's high desert, but Scottsdale's favorite is LDV Winery. Check out LDV Winery's special events, such as Le Nez du Vin, a sensory experience for wine lovers. LDV Winery helps budding wine appreciators build their expertise and learn how to identify wine aromas.
No matter your itinerary, find your home-away-from-home in Arizona at Scottsdale Villa Mirage, a Hilton Vacation Club, or Scottsdale Links, a Hilton Vacation Club.
Read "7 Ways to Soak up Scottsdale's Inspirational Arts Scene" for even more things to do on your Scottsdale vacation.